The journey of Niyya Food & Drinks Company Limited cannot be separated from the incorporation of Niyya Farm Group (NFG) as a Nigerian family business corporation by Nigeria's former Chief of Defence Intelligence and Transport Minister, late Major-General Ibrahim Dahiru Gumel. NFG is one of Nigeria's leading agro-industrial enterprises that owns a processing facility, dairy farm, orchards and about 3,000 hectares of agricultural lands. Niyya Food & Drinks Company Limited (NFDCL) and Niyya Farms Limited (NFL) are subsidiaries/member companies of the Niyya Farm Group (NFG).  Niyya Food & Drinks Company Limited (NFDCL) is an indigenous agro-processing business that manufactures and distributes natural premium juices and yoghurts under the Farm pride brand. The factory of NFDCL is located at Niyya Farm Group Complex, Doka Village, KM 60 Kaduna-Abuja, Kaduna while the corporate headquarters is located at TL3 Nnamdi Azikiwe Expressway, Badiko New Extension, Kaduna, Nigeria. NFDCL like NFG has been in operation since 2001 and invested in manufacturing assets including world's best state-of-art processing machines and equipment. In 2014, Nigerian investment firm, Verod Capital Management bought a stake in Niyya Food & Drinks Company Limited (NFDCL) with a plan to use the capital to fund expansion, which includes increasing primary and secondary production capacities. NFDCL is an active member of the Nigeria Employers Consultative Association (NECA), Manufacturers Association of Nigeria (MAN), Kaduna Chamber of Commerce, Industry, Mines and Agriculture (KACCIMA), and the Nigerian Export Promotion Council (NEPC). Our Farm Pride Juice is produced from 100% Nigerian natural fresh fruits sourced from local farms, with some portions supplied from NFL's extensive orchard farm located within the Niyya Farm Group Complex. All Farm Pride juices are made from raw natural fruits and not concentrates thereby making Niyya Food & Drinks Company Limited Nigeria's largest producer of non-concentrate natural juices and yoghurts directly from the farm to bottle. As a result, the products are differentiated from other competitive products in the market that are produced using imported concentrates for juice production. This makes Niyya products a prime target for everybody, especially health-conscious consumers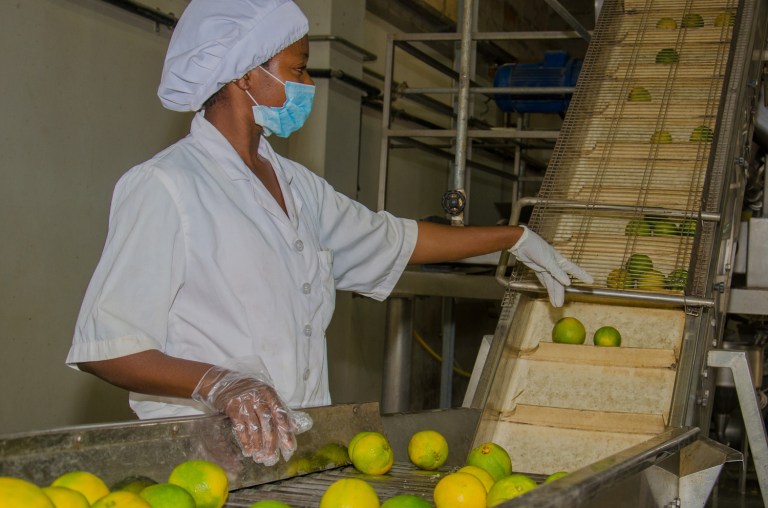 All the Company's products (Farm Pride brand) are duly certified by the National Agency for Food & Drug Administration & Control (NAFDAC) and Standard Organisation of Nigeria (SON). Farm Pride is now nationally and internationally recognized with shelf presence in almost all major modern-trade retailers and distributors in every region of Nigeria. Farm Pride products have a distinct taste advantage. Consumers commend the natural and fresh taste of the juice products and the quality and rich taste of the yoghurt  Niyya Food & Drinks Company Limited (NFDCL) was incorporated with a mission to alleviate malnutrition, hunger and thirst through science and innovation particularly in Nigeria and other Africa countries. This dream reinforced by a strong belief that Nigeria's organic products have untapped potentials in the food and drinks packaging market gave birth to the incorporation of NFDCL on June 29, 2001.  We are a 100% indigenous owned and managed company with multinational outlook. Although we are indigenous, but we are a vibrant, responsive, innovative, and fast-growing food & drinks manufacturing company. We will consistently strive to maintain long-standing and mutually beneficial business relationships with corporate organizations in both the private and public sectors of Nigeria's economy. Our customers shall continuously enjoy the very best of our top-quality products and services which will fundamentally contribute to their success stories on consistent basis. The highly enviable quality and strength of our products and services are intertwined with our resolute commitment, core values and professionalism of our highly dedicated team members.
"No greater brand of natural juice drink under the sun like Farm Pride. Everyone is associating with Farm Pride because there is no better juice and yoghurt. I am not only passionate about Farm Pride but also tied to it like my umbilical cord because it is difficult to separate oneself from what puts smiles on the faces of people. Farm Prides rekindles the freshness in health-conscious people that desire drinks with good taste and loaded with organic contents that provide continuous wellness. Be part of the success story of these premium and top-quality natural products that are redefining the drinks landscape in Nigeria".
Dr. Abdulsalam E. Ogbemudia
Chief Executive Officer, Niyya Food & Drinks Company Limited
(Makers of Farm Pride)
To enhance the quality of life of Nigerians by providing them with top-quality products at affordable prices.
To blend the best of modern technology with local knowledge to produce top-quality products with strict compliance to the best health, safety, and environmental standards.
Our culture is solidly reinforced by our following core values with the acronym "VACIC":
V- Value our People
A- Attitude
C- Customer is King
I- Integrity
C- Cost Leadership